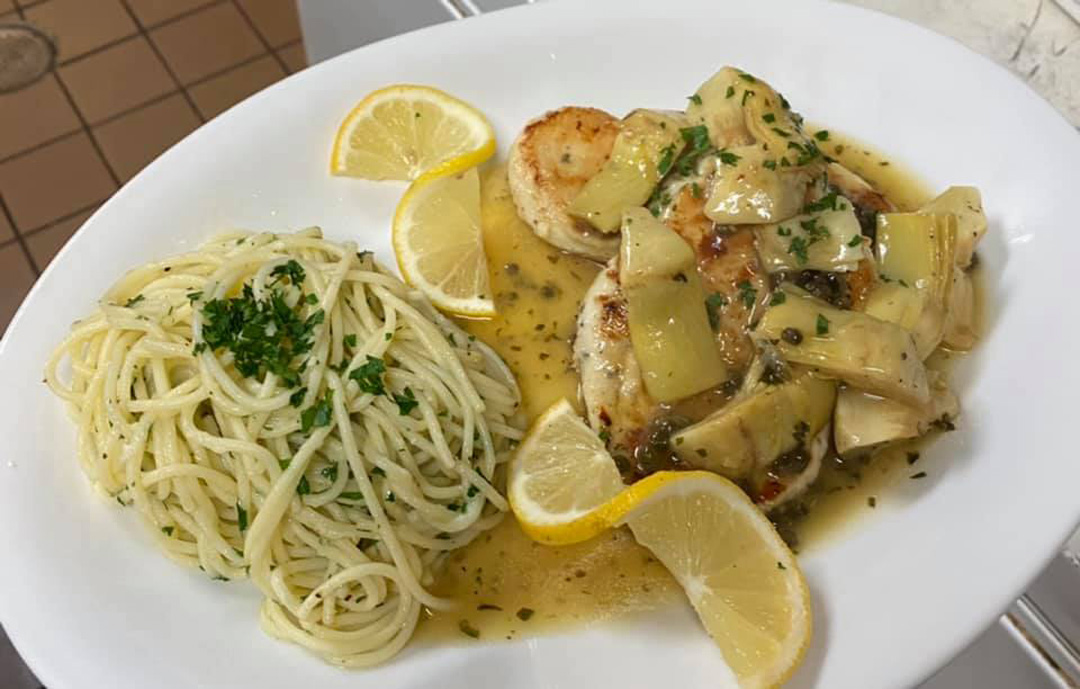 Vito's At The Lake Re-Opens The Lounge With Ribbon-Cutting
Vito's at the Lake celebrated the re-opening of  The Lounge with a ribbon-cutting ceremony organized with the Lake Anna Business Partnership on December 3.
  After opening the second floor outdoor deck and indoor bar/lounge in 2020, ownership decided to close the popular Lake Anna hangout for much of 2021 due to staffing logistics.
  After researching how other restaurants around the country conducted business in the Covid-affected world, owner Rosie Taormina happened on a solution that would permit him to operate The Lounge, upstairs from his restaurant,  swith minimal additional staff.
  "We implemented a new system that makes the customer's phone the point of sale. It permits you to order your food, your drinks, whatever you want, without staff. When the food and drinks are ready, staff brings it to your table," Taormina told Life & Times.
  The system uses a QR code, not unlike what many restaurants use post-Covid to eliminate physical, germ-carrying menus, that patrons scan with their phones. They are then taken to a menu and ordering platform. They can even perform contactless bill payment.
  The Lounge seats up to 80 customers inside and out and is a sought-after site for private events. The view from the deck overlooks the lake at the 208 Bridge, and there are boat slips for boat-in dining.
  Downstairs, Vito's at the Lake is a family Italian restaurant and bar serving classic Italian dishes including all types of pastas, pizza and calzones.
   Taormina notes he maintains a special selection of Italian wines for those with a discerning palate and also offers a signature collection of cigars for enjoyment on the deck.