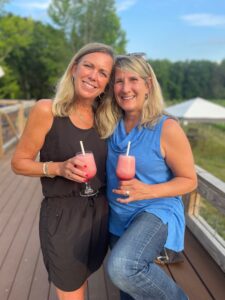 After getting through most of the summer of 2023, many Lake Anna area restaurants have posted their special events for the fall. Here's a roundup of what's going at all our favorites.
  Southern Revere Cellars – Stop by on all Sundays in September for the Sunday Farmers' Market at 11 am. September 30 is the annual Oktoberfest & Harvest Celebration at this popular winery, brewery and ciderworks a short drive from the lake.
   Callie Opie's Restaurant – There's plenty of live music scheduled every weekend into the fall and the chef plans to change up the menu for fall in October.
  Lake Anna Taphouse – Live music every weekend, plus the Tuesday Cornhole Tourney, Wednesday Wing Day and more await.
  The Cove – Up in the Pamunkey Branch is a great place to travel to by boat or by car. This restaurant features a smoke-free dinning room and bar with a lakeside tiki bar and plenty of live music every weekend. Thursday night is Karaoke Night!
  Coyote Hole – Wednesday is Bingo Night. Thursday is Trivia Night. The annual Fall Car Show is September 3. October 14 is the annual fall festival. Coyote Haunt begins October 20!
  Lake Anna Winery – This will be the site of the Frederickburg Cyclists' Club's Cannonball Century Ride on September 16. Check out Geno Marriott & the Spirit of Jazzon September 30.
 Tim's at Lake Anna – Join your friends for mini golf and dinner on September 24 to help raise funds for the Louisa Community Emergency Fund. Check Tim's Facebook page often for deals on AYCE hardshell crabs!
 Everleigh Vineyards & Brewing Co. – Enjoy live performances September 3, 4, 9 and 23. Seasonal brews will be made available and listed on FB.
    Vito's at the Lake and The Lounge – This lakeside hangout will offer live music September 2, 9, 16 and 30.  You can dine in or boat up and have your meal delivered using their ordering app. The Lounge offers a spectacular view of the mid lake region, specialty drinks, all your favorites on tap, cigars and the popular Italian menu of Vito's.