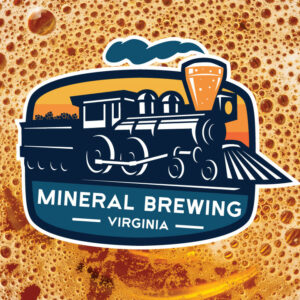 Calling all craft beer aficionados! Raise your glasses and mark your calendars as there's exciting news brewing at Coyote Hole Craft Beverages. The Coyote Hole team has announced the launch of their newest craft brewery, Mineral Brewing at their Lake Anna location.
  Chris and Laura Denkers and their team have been working tirelessly to create an exceptional craft beer experience, and they can't wait to unveil it all on grand opening day, September 16th.
  Mineral Brewing promises a symphony of flavors meticulously crafted by a passionate team of brewers. From hoppy delights to rich stouts and everything in between they say "each sip will transport your taste buds to a realm of pure satisfaction."
  On September 15, from 7-9 pm Mineral Brewing will hold a special pre-release party for members of the Founders Club that will feature a complimentary flight, food, t-shirt, tour and a time to meet the brewer.
  Coyote Hole Craft Beverages is a brewing/tasting facility, event venue and restaurant located just off Route 208, across from the Lake Anna Food Lion on Oak Grove Drive.