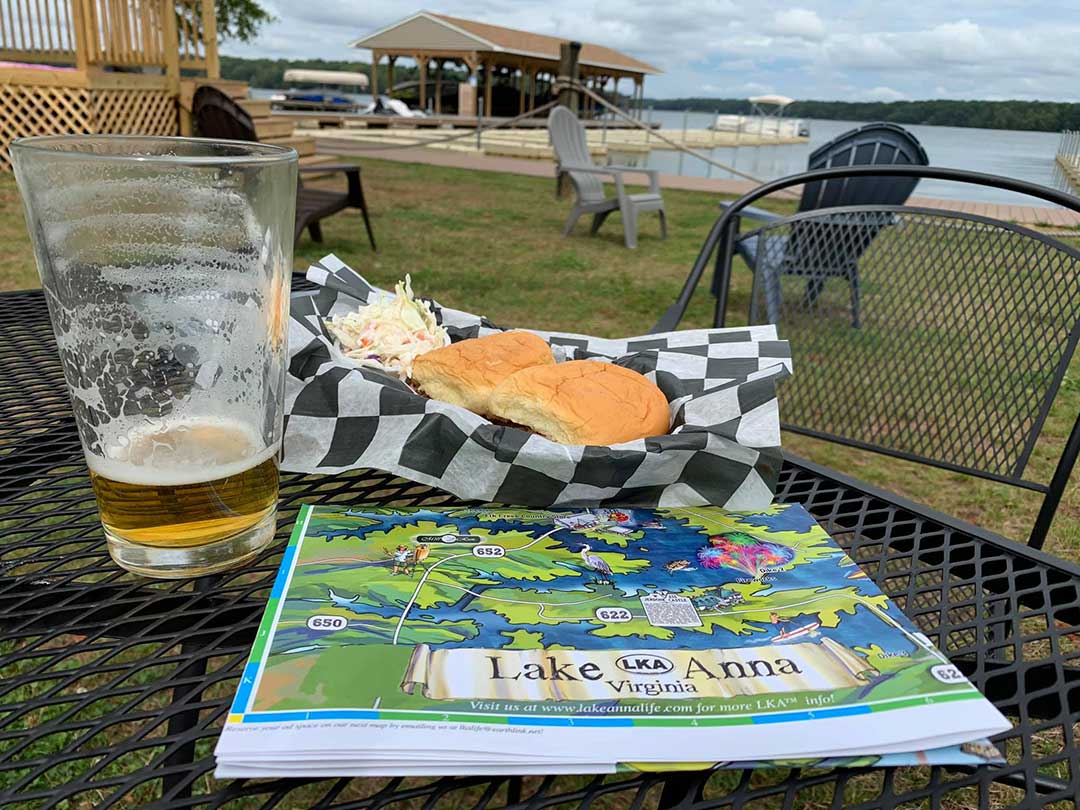 Lake Anna's Beer, Wine, Cider & Whiskey Trail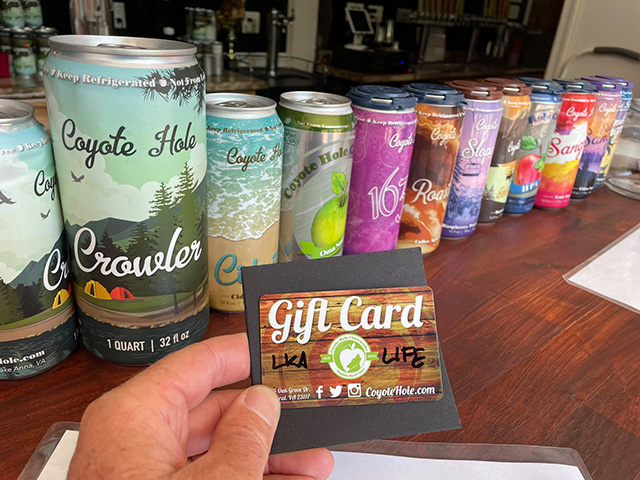 Many visitors to the lake will be interested in the new Lake Anna Beer, Wine, Cider & Whiskey Trail. Tourists as well as residents will want to enjoy this eight-mile tour around the lake featuring four family-owned businesses offering a pleasing variety of adult beverages. Add in a short drive to the Belmont Distillery and you can also sip some spirits.
We start the tour in the vineyard at Lake Anna Winery where they have created "a wide palette of diverse wines to accommodate an equally wide range of diverse palates and settings".
This long-time and award-winning winemaker, Graham Bell, enjoys creating different flavors with the wines and has earned many recognitions, including the Petit Verdot, Tannat, and Barrel Select Chardonnay.
Lake Anna Winery's pressing and bottling facilty is housed in an 1940s barn built for dairy cows. The Heidig family operates the winery and a well-appointed tasting room offers cozy seating and a fireplace for cool season visits. When the weather allows, grab a glass or bottle and take a blanket out and unwind in the vineyard or on the deck; sitting between or overlooking where the magic happens is truly a unique experience.
Your next tour stop is Lake Anna Taphouse, featuring a large variety of beverages on 34 taps and a cooler packed full of canned and bottled selections, plus the craft beers of Lake Anna Brewing Co. Focusing mostly on Virginia produced beers, wines, ciders, seltzer, and sangrias, Lake Anna Taphouse is the place to go to try almost anything and everything.
With a deck that overlooks the lake and a large "backyard" with seating and games, the view is as equally enjoyable as the beverages. There is a new food menu to choose from or order take out from a neighboring restaurant to enjoy the lake view. Owner Brian Gilbreth is often behind the bar to welcome your visit and suggest a flight of brews to taste.
Continue on to Coyote Hole Ciderworks just off Rt. 208, a place well known for cider with apples sourced from the Blue Ridge Mountains. At any given time they have several seasonal and flagship ciders on tap, as well as their staple cider, Oma Smith, "a crisp semi-sweet cider that starts out with a blend of three apples and back-sweetened with fresh-pressed Granny Smith cider."
Sangria more your style? Don't worry they have you covered! With several options that feature a blend of green apple hard cider, cabernet franc, cranberries, blackberries, and tangerines that make a variety of cider-based sangrias.
While you taste, enjoy yard games, picnic tables or kick around a ball in the field. Coyote Hole also has some tasty menu items. Check our Calendar of Events and their Facebook page for regularly scheduled events as well as special concert performances and outdoor screenings of movies.
We'll end the Lake Anna portion of the tour at Southern Revere Cellars were it is all about the beer and atmosphere! Just a short drive from the lake you'll find locally made beer and wine. This is a  family owned and operated farm brewery and winery on over 70 picturesque rolling acres, featuring an intimate tasting room experience in the scenic countryside of Louisa County. Southern Revere Cellars is a friendly, approachable gathering spot for family and friends to imbibe finely crafted beers and beautifully blended wines. Enjoy your beverage in the modern rustic Tasting Barn, on the expansive covered patio or on the grounds overlooking the farm, pond, vineyard, and hops field.
Located about 25 minutes from most of Lake Anna on the way to Culpeper is Belmont Farm Distillery. Master Distiller Chuck Miller is proud to use a pot still for his famous Kopper Kettle Virginia Whisky and tours feature a look at this throw-back method. Other spirits Miller produces include gin, vodka, bourbon and single malt.
Miller also has Tom Smith from the Discovery Channel's Mooshiners program producing Climax Moonshine on site with a number of different varities to try like apple pie, butterscotch, peach and cherry.
Enjoy Lake Anna's Beer, Wine, Cider and Whiskey Trail and never drink and drive!