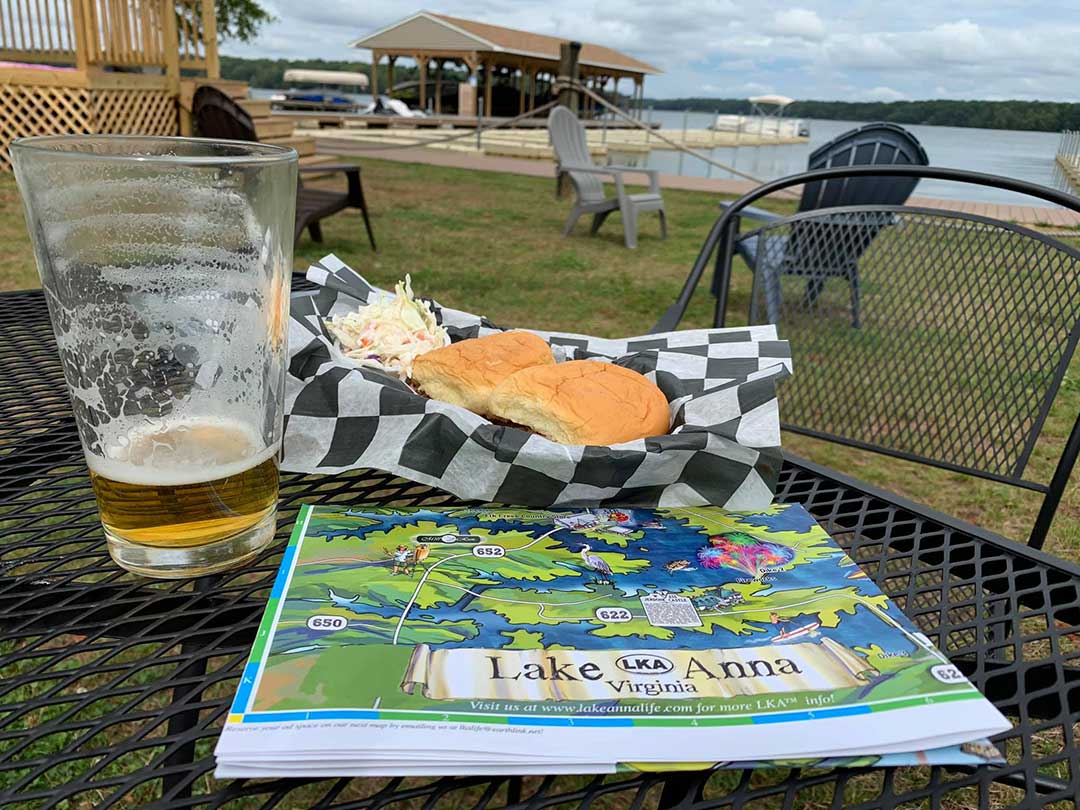 Lake Anna's Beverage Trail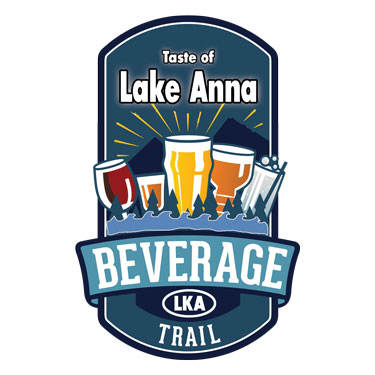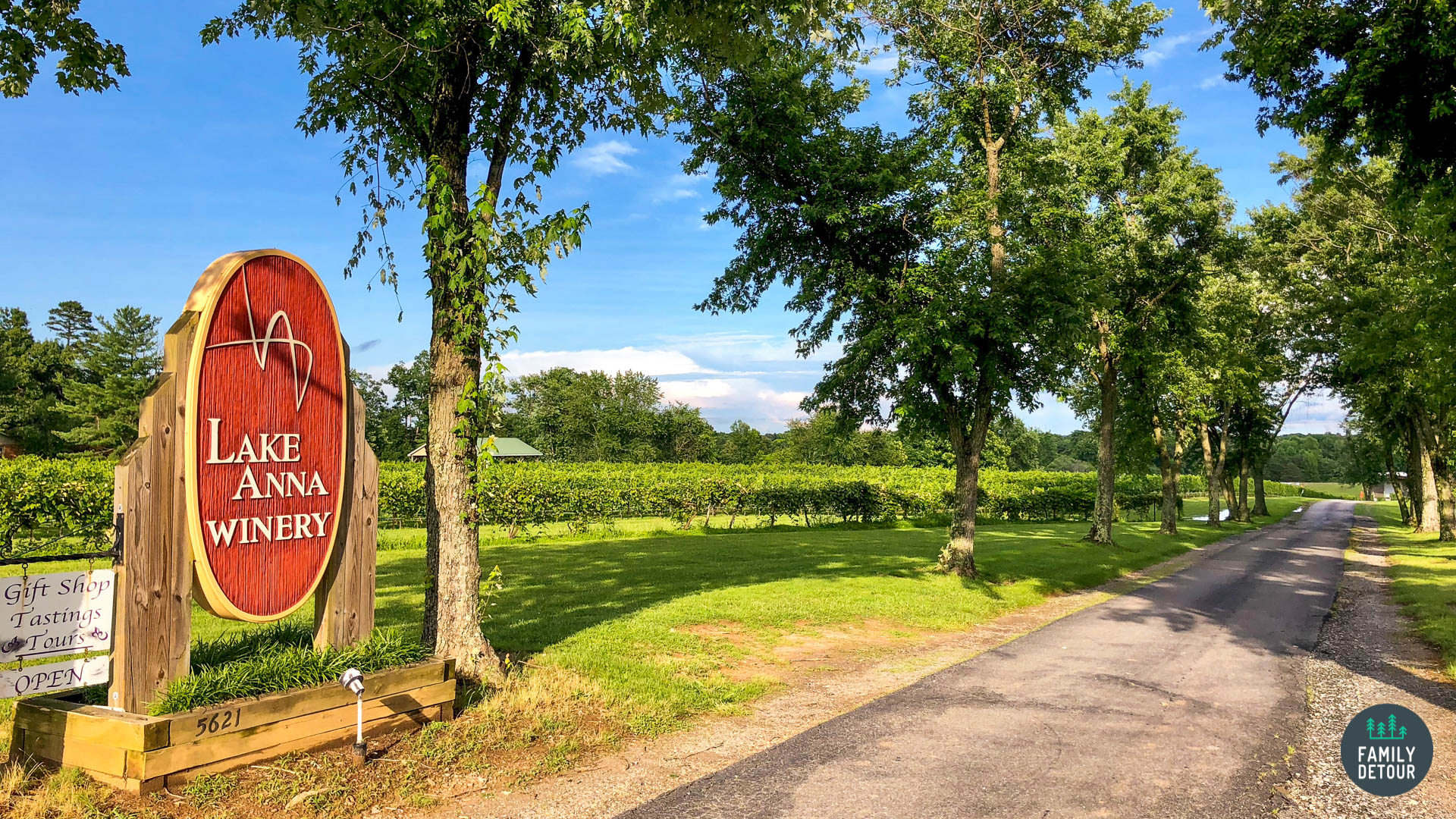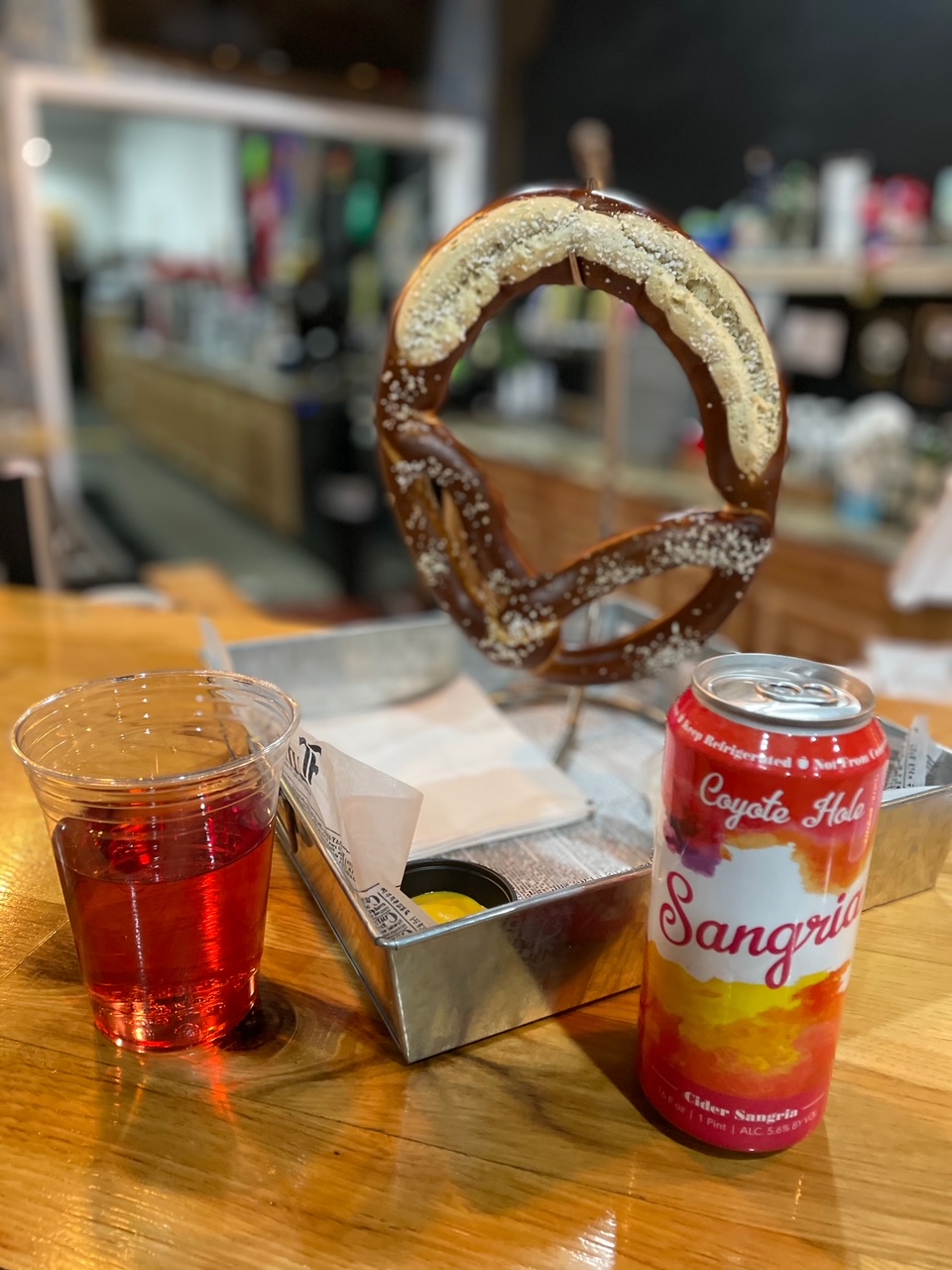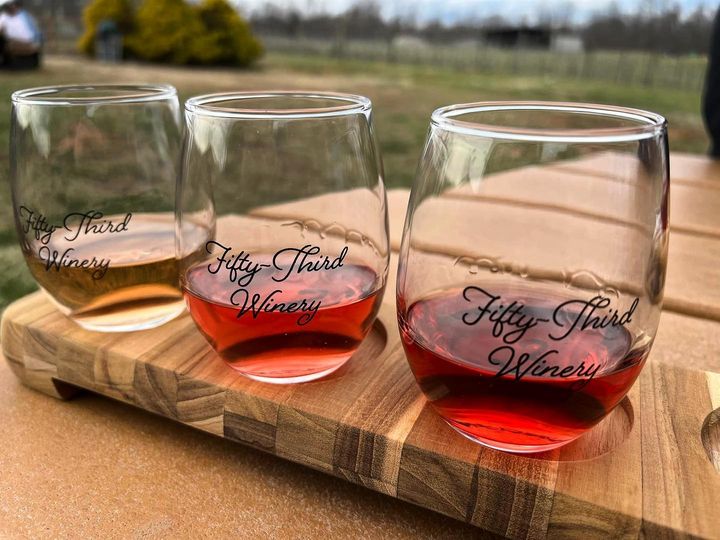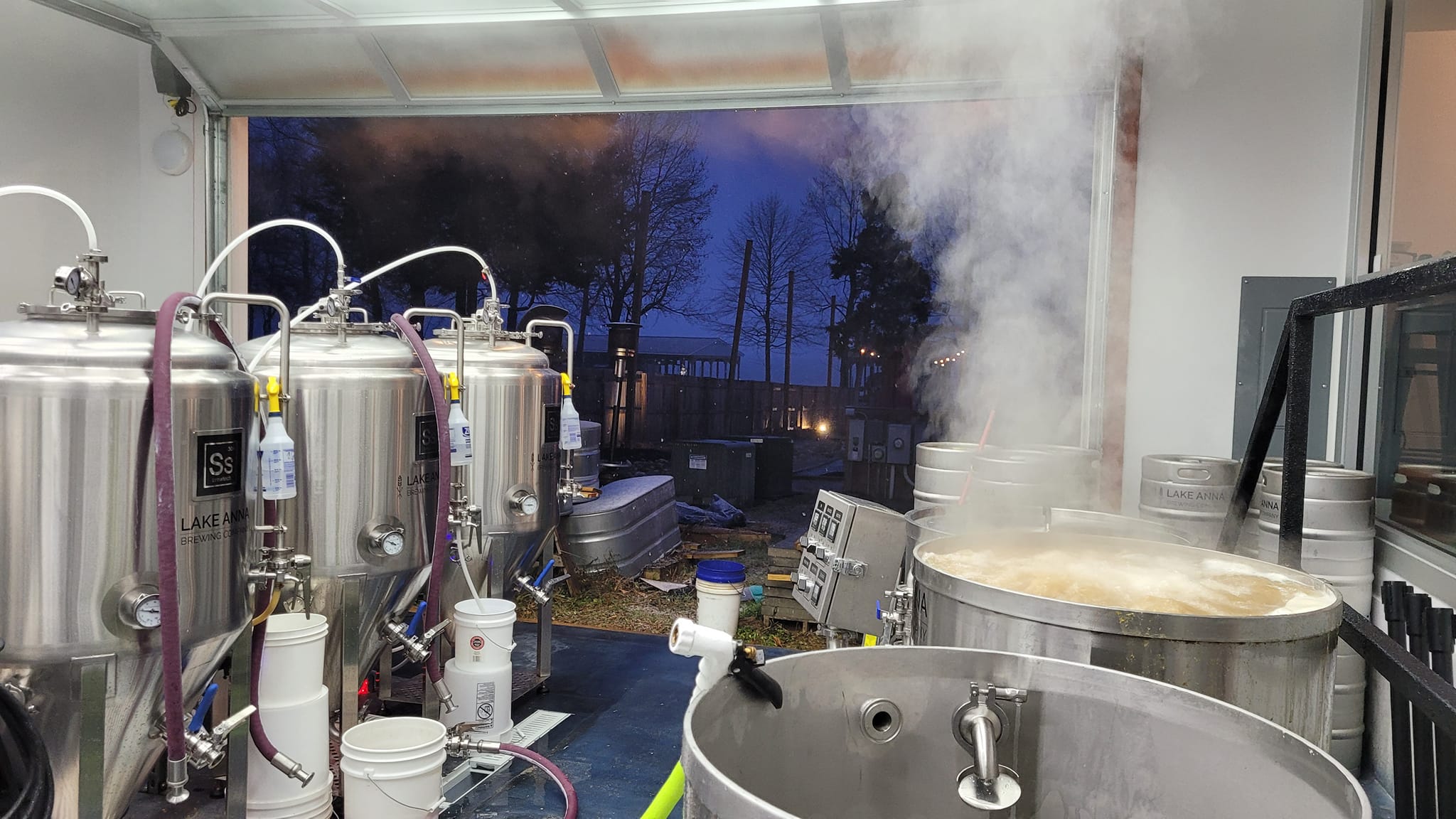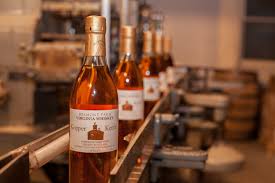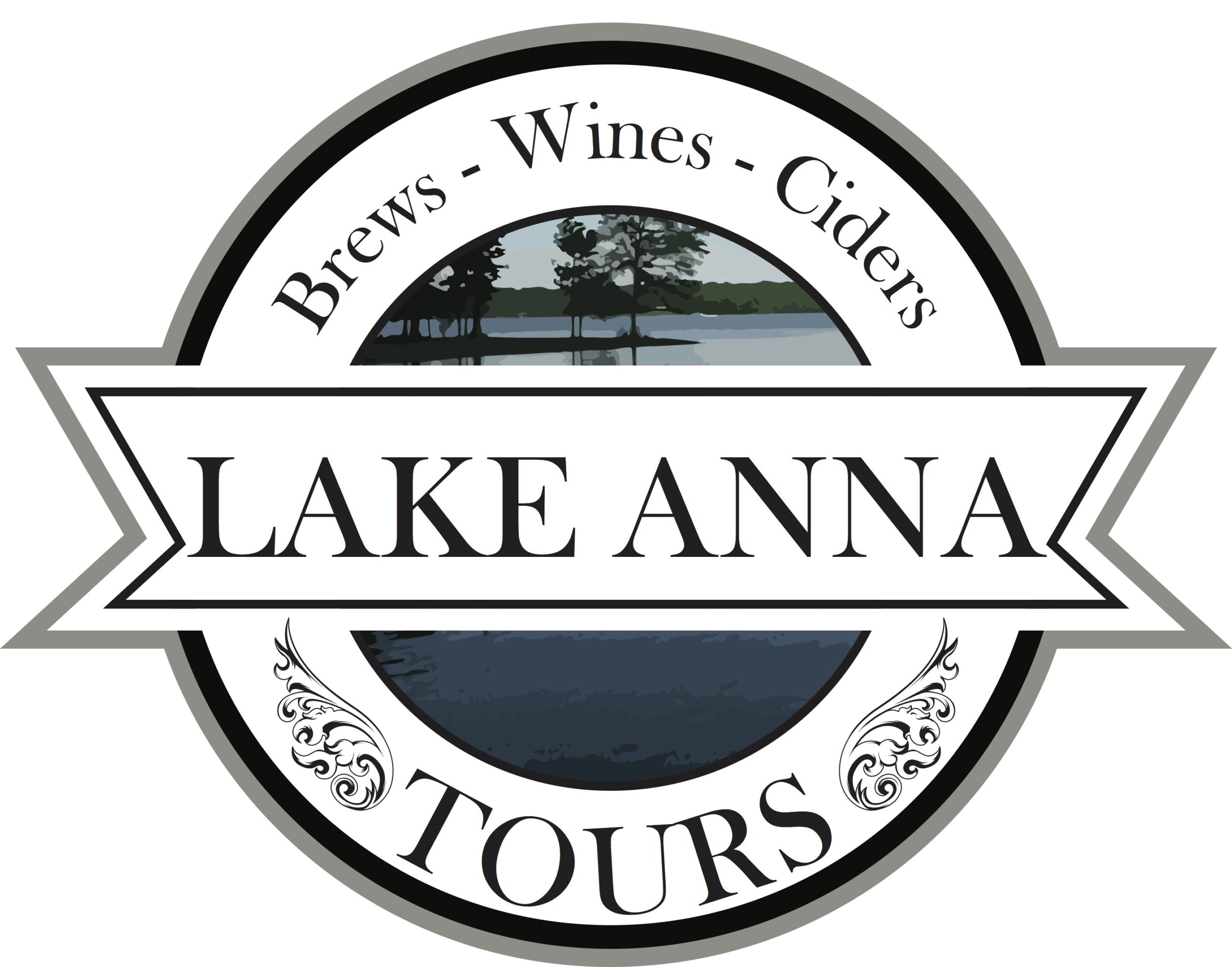 Many visitors to the lake will be interested in the new Lake Anna Beverage Trail that features locally made beer, wine, cider and whiskey at a variety of lakeside and lake region venues.
   Tourists as well as residents will want to enjoy this tour around the lake region featuring six family-owned businesses offering a pleasing variety of adult beverages. Add in a short drive to the Belmont Distillery just up Rt. 522 and you can also sip some spirits.
    We start the tour in the vineyard at Lake Anna Winery where the Heidig family has created "a wide palette of diverse wines to accommodate an equally wide range of diverse palates and settings".
  The long-time and award-winning winemaker, Graham Bell, for Lake Anna Winery enjoys creating different flavors with the wines and has earned many recognitions, including for the Petit Verdot, Tannat, and Barrel Select Chardonnay.
   Lake Anna Winery's pressing and bottling facilty is housed in a completely restored and modernized 1940s dairy barn. The Heidig family operates the winery and a well-appointed tasting room offers cozy seating and a fireplace for cool season visits. When the weather allows, grab a glass or bottle and take a blanket out and unwind in the vineyard or on the deck; sitting between or overlooking where the magic happens is truly a unique experience.
   The popular Soup & Song Series held during the winter and early spring draws visitors to the cozy fire, big screen football games, live music and hot soups!
   Your next tour stop is Lake Anna Taphouse, featuring a large variety of beverages on 30+ taps and a cooler packed full of canned and bottled selections. Focusing mostly on Virginia produced beers, wines, ciders, seltzer, and sangrias, Lake Anna Taphouse is the place to go to try almost anything and everything.
   With a deck that overlooks the lake and a large "backyard" with seating and games, the view is as equally enjoyable as the beverages. There is a new food menu to choose from or order take-out from a neighboring restaurant to enjoy the lake view. Owner Brian Gilbreth is often behind the bar to welcome your visit and suggest a flight of brews to taste.
  Gilbreth's newest venture, Lake Anna Brewing Co. at Lake Anna Taphouse offers seasonally brewed beers ranging from porters to pilsners, ales to stouts. The popular Lake Anna Taphouse Mug Club offers Lake Anna Brewing Co. products to members prior to public release as well as complimentary beverages on birthdays.
  Continue on to Coyote Hole Ciderworks just off Rt. 208, a place well known for creating cider with apples sourced from the Blue Ridge Mountains. At any given time they have several seasonal and flagship ciders on tap, as well as their staple cider; Oma Smith, "a crisp semi-sweet cider that starts out with a blend of three apples and back-sweetened with fresh-pressed Granny Smith cider."
Sangria more your style? Don't worry they have you covered! With several options that feature a blend of green apple hard cider, cabernet franc, cranberries, blackberries, and tangerines that make a variety of cider-based sangrias.   
  While you taste, enjoy yard games, picnic tables or kick around a ball in the field. Coyote Hole also has a variety of menu options.
  Next, we'll head west about 20 minutes from the mid lake region and stop in at Southern Revere Cellars.
   Here you'll find a cozy tasting barn surrounded by picnic tables and yard games where you can enjoy sampling beer and wine.
  Southern Revere's mission is to provide high quality "land-made" craft beverage products while honoring both traditional and innovative styles in a communal, agricultural setting.This is a family and pet friendly gathering place for locals and tourists alike with a focus on supporting the community and honoring the history of the area. The environment promotes bridging the gap between wine and beer drinkers: a less fussy approach to wine (while still focusing on quality) and a slightly elevated approach to beer.
  53rd Winery is approximately 20 minutes southwest from the mid lake region and offers a truly spectacular tasting facility with a number of award-winning wines to enjoy.
   53rd Winery and Vineyard of Virginia was licensed as the 53rd Virginia Farm Winery in July of 1999. The facility is nestled among rolling hills in a traditional farming community. The winery now consists of 103 acres with 22 acres planted to different varietals. The goal of owners, David and Susan Drillock, is to create quality wines that express their varietal character including Albarino, Cabernet Franc, Chardonel, Chardonnay, Petit Verdot, Vidal Blanc and Viognier. Future plantings will include Chamborcin and Vignoles.
    The original  "green" tasting room officially opened in 2011 and has earned a coveted Leadership in Energy and Environmental Design, LEED, Platinum certification. This is awarded only to projects that meet the highest-rated standards in green building technology.     
  Located about 25 minutes north from mid lake on the way to Culpeper on Rt. 522 is Belmont Farm Distillery. Master Distiller Chuck Miller is proud to use a pot still for his famous Kopper Kettle Virginia Whiskey and tours feature a look at this throw-back method. Other spirits Miller produces include gin, vodka, bourbon and single malt.
  Miller also has Tom Smith from the Discovery Channel's Mooshiners show producing Climax Moonshine on site with a number of different varities to try like apple pie, butterscotch, peach and cherry.
Need transportation for a trail adventure? Contact Lake Anna Tours at 540.634.7500 and have their 16-passenger tour bus at your service.