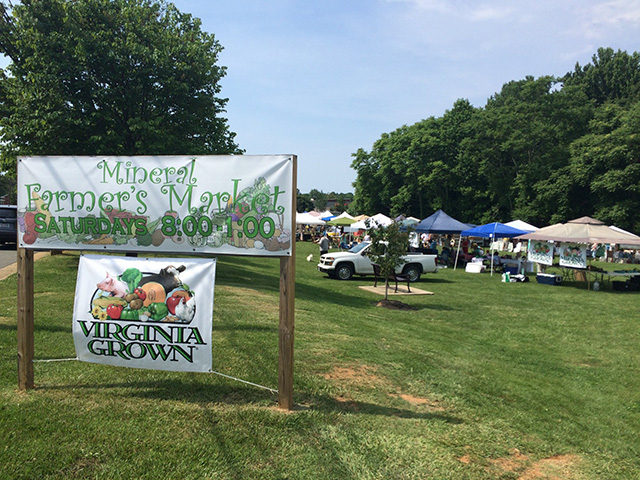 Mineral Farmer's Market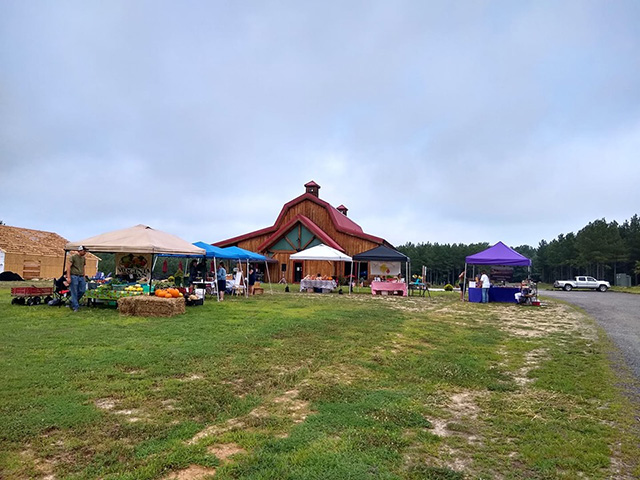 Now in its 11th year, the Mineral Farmer's Market is a Lake Anna "Must-Do". Located just five miles from the intersection of US 522 N. and Route 208, in the Town of Mineral, summer Saturdays are bustling. Load the family (dogs are welcome!) in the car and head for the Farmer's Market to pick up goodies for your weekend.
   The Market was founded in 2009, and has quickly attracted visitors and vendors from all over the Commonwealth because of the great hours, location and variety. Visitors to the Market will find loads of freshly picked seasonal fruits and vegetables, arranged neatly in colorful displays. Steaks, pork chops, chicken, and sausages are sold frozen, beckoning for you to light your grill. 
      Are you an adventurous cook? Ask the farmer how best to prepare that cut of meat or interesting looking vegetable.
  "Part of the fun of a farmer's market is getting to know who grows your food", says Market Manager Becky Vigon. "It makes for a deeper appreciation of what we eat and how it gets to our plate."
   The farmers also supply the market with brown eggs, local honey, herbs, flowers and plants for your yard. If you enjoy gardening, you'll find plenty of native plants and shrubs, plus expert advice from the Central Virginia Master Gardeners.
  Try the fantastic tamales, salsas, rubs and mixes, and leave room for dessert. The very best bakers around show off their creativity and skill weekly. There's often kettle corn, scones and other treats, too.
  The Market also serves as a showcase for some very talented local artisans. Woodworking, jewelry, handbags, pottery, yard art, lawn games, and handmade soap are just some of the offerings you'll find.
   The Mineral Farmer's Market is located at 81 Louisa Avenue, Mineral, VA. It's held on Saturdays from May through October, 8 am 'til 1 pm. For more information, visit www.MineralMarket.org, or call Becky Vigon at (540) 854-7626.